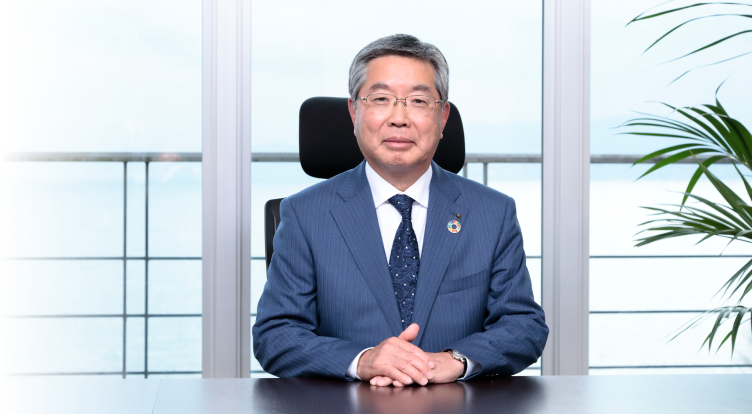 Isamu Oguni President / CEO
Evolving the basic stance since our founding to ESG-oriented management
OPTEX has from the beginning built its business on expertise in sensing technology, with the aim of contributing to industry and the creation of a safe, secure and comfortable society. In other words, we have been engaging in the task of eliminating various anxieties, discomfort and inconvenience (不安 "fuan", 不快 "fukai" and 不便 "fuben") that exist in the world ("Futoru (eliminating "fu") Business").
In recent years, the perspective of Environment, Society and Governance (ESG) has been considered essential in corporate growth. Environmental and social issues may also be seen as "不 (fu)" that exist in the world, and in that sense we believe that we can contribute to solving these issues by further promoting our "Futoru Business."
In our corporate governance effort, we have emphasized management transparency since our founding as a venture company and have approached decision-making and organizational development in a way that can satisfy both employees and shareholders. We have recently been pursuing new corporate governance initiatives in compliance with revisions to relevant laws, including the transition to a company with Audit & Supervisory Committee and the establishment of Outside Directors.
While embracing our basic stance since our founding, we will continuously strive to meet the expectations of society.
Building relationships with stakeholders based on OPTEX-style "sampo yoshi"
OPTEX's concept of fulfilling its responsibility to diverse stakeholders can be expressed in one word, "sampo yoshi," which represents the philosophy of the Ohmi merchants in Japan. However, compared to the general interpretation, "Good for the seller, Good for the buyer and Good for society," we have a unique understanding of the term: "Good for ourselves, Good for the other party and Good for society."
"Placing the ultimate priority on the other party's satisfaction will lead to our own (company's) benefits" is a corporate credo to which we have always been dedicated. The expression "Good for the other party" encompasses not only the customers to whom we directly provide products and services, but also our suppliers and subcontractors. It represents our stance of "Let's grow together!" Moreover, "Good for the other party" as we view it also includes our competitors. That is because we constantly pursue highly unique ideas and technologies. If we can create a product that no one has ever created before, there will be no futile and mutually detrimental price competition. Groundbreaking products will expand the market, providing more choices to users. That in turn will be "Good for society."
Prioritizing the spirit of OPTEX-style "sampo yoshi" as described above, we will strive to achieve further growth.