CSR Information
Our Relationships with Stakeholders
The Optex Group will continue to promote CSR activities across the Group to meet the expectations of stakeholders.
Relationships with Customers
We endeavor to improve the quality and safety of our products and services and enhance customer satisfaction.
CCS Inc., for example, conducts customer satisfaction surveys on a regular basis. Input from customers is fed back to the company to develop new products and improve services.
Another example is at Optex FA Co., Ltd. through questionnaires conducted every other year on the company's website. What customers who use the website and catalogs tell the company is reflected in the service improvement processes.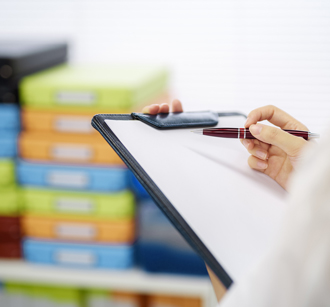 Relationships with Employees
Viewing the company as a stage where employees can grow, we enhance systems to support their growth.
(1) Employees Welfare In light of applicable laws and regulations and customary practices of the countries and regions in which we operate or in response to employees' needs, etc., we are working to enhance employees' welfare by improving their working environment, boosting their motivation and supporting satisfying lifestyles.
At Optex Co., Ltd. for example, employees are granted consecutive leave of up to two weeks and a special benefit every five years of continuous service, and gift certificateson their birthday. The families of our employees are also given Christmas presents, etc. as a token of our gratitude for their support.
(2) Measures to Enhance Employee Satisfaction With the aim of enhancing employee satisfaction, we conduct employee awareness surveys to identify their ambitions toward work and their satisfaction levels regarding supervisors and the workplace, etc. The results are fed back to the managers to facilitate the autonomous improvement of the workplace and are utilized in reviews of personnel measures.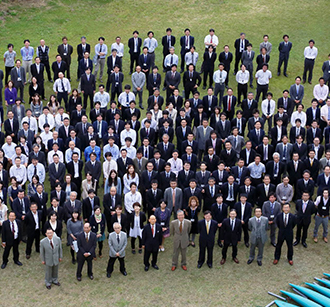 Relationships with Local Communities
Learning from the rich nature of Lake Biwa in Shiga Prefecture where our head office is located and promoting interactions in local communities, we engage in a range of social contribution activities. In addition, we sponsor numerous events and support local sports promotion activities.
(1) Lake Biwa Environmental Training Course provided by O'PAL Optex Co., Ltd. Using the head office building located beside Lake Biwa as a base, we provide opportunities and venues for nature-based experiences and sporting activities. We hope that this initiative will help children, who will be forging the future of society, to learn the importance of nature and acquire an aptitude for living life that enables them to build solid relationships with society and other people.
(2) Sponsorships for O'PAL Canoe School Several athletes from O'PAL Canoe School managed by O'PAL Optex Co., Ltd. represent Japan and aim to participate in the Olympic games. We support athletes in the making from Shiga Prefecture who aspire to take the world stage.
(3) Sponsorships for Peron Meets and Dragon Boat Meets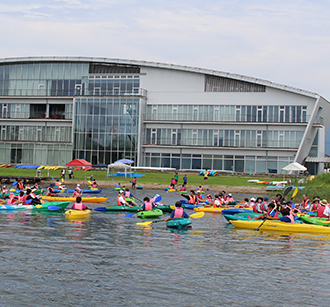 Relationships with Business Partners
Suppliers are important business partners, and we not only ensure fair and equitable transactions but also endeavor to build relationships of trust that allow mutual growth and cooperation.
CCS Inc., for example, has established Keiso-kai with subcontractors who are entrusted with product assembly and component processing.
A general meeting of Keiso-kai is held once a year, and those subcontractors who have worked on quality improvement are presented with letters of gratitude.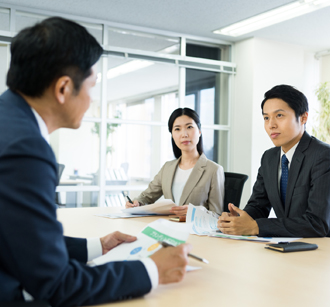 Relationships with Shareholders and Investors
In the belief that providing adequate returns to shareholders is one of the important issues for corporate management, we pay dividends according to the basic policy of stable dividends and a 30% payout ratio.
In addition, information about management strategies and financial affairs and other corporate information is communicated to shareholders and investors with an emphasis on timeliness, fairness, accuracy and continuity. Good two-way communication is pursued through means such as general shareholder meetings, websites and individual meetings with investors. What shareholders and investors tell us through such dialogues is fed back to the Board of Directors on a regular basis and used for our corporate management.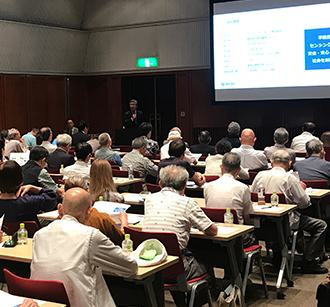 Environmental Initiatives
(1) Introduction of Products That Reduce the Environmental Impact Sensors and lights handled by the Group are eco-friendly products with low energy consumption, such as those that are activated only when people or objects are detected and those that activate systems only when necessary.
In addition, based on its business strategies, the Group proactively introduces products that reduce the environmental impact (introduction of LED lighting, battery operation of devices, etc.) and energy-saving products that are highly advantageous to customers.
(2) Green Procurement We have established a rule of not using, in any component of our products, lead, mercury, cadmium, hexavalent chromium, polybrominated biphenyls (PBB) or polybrominated diphenyl ether (PBDE), which are the six hazardous substances restricted by the European Union's RoHS Directive, and the four phthalates that have been newly added to the list of restricted substances for enforcement in July 2019. We also comply with the revised WEEE Directive concerning the disposal of hazardous substances in electric and electronic equipment.
In addition to the above, each company of the Group has defined environmental policies and is making company-wide efforts for the mitigation of the environmental burden and the protection of the environment based on the recognition that the preservation of the global environment is an important issue.
<Environmental Activities of Group Companies>